David Imamura, Esq.
Chair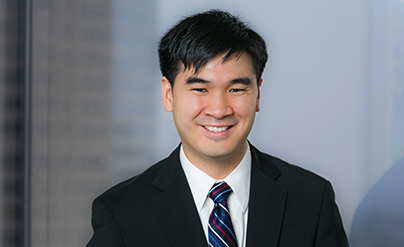 David Imamura is the Chair of the New York State Independent Redistricting Commission. He is an Attorney at Abrams Fensterman, LLP. He is a co-author of Goldfeder's Modern Election Law (6th edition) (forthcoming), Co-Chair of the Westchester Asian American Advisory Board, and a member of the Westchester County Human Rights Commission. He previously was a member of the Westchester 2020 Complete Census Count Committee. He is a graduate of Dartmouth College and Columbia Law School. David lives in Irvington, NY with his wife and son.
Eugene Benger, Esq.
Eugene Benger received his B.A. from Brooklyn College and his J.D. from St. John's University School of Law. Mr. Benger was in private practice in New York City before joining the New York State Office of the Attorney General, and later, the New York Department of Financial Services, where he served as General Counsel for Insurance.
Ross Brady, Esq.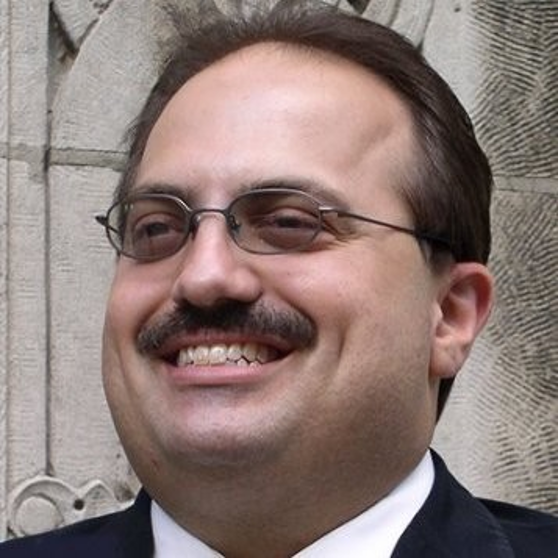 Ross Brady is an attorney and a non-profit Director. Practicing since 1996, Brady worked in immigration law with the Law Office of Alan Lee before becoming Senior Attorney and then Acting Administrator for the Interstate Environmental Commission, a tri-state Water and air quality agency. Ross recently completed almost 7 years as the Administrator for Union Temple of Brooklyn. Mr. Brady served on the NYC Redistricting Commission from 2002 to 2003 and serves as a Commissioner on the Independent Redistricting Commission, having been elected as a non Republican or Democrat member within the meaning of the Constitutional Amendment. Ross is active on his Community Board, as Zoning Chair and an active member as well at Congregation Emanu-El of the City of New York for over 31 years, having served as a Trustee, Men's Club President and Chair of the Sunset Readers Panel. Ross Brady holds a Juris doctorate from the Benjamin N. Cardozo School of Law of Yeshiva University and Bachelor of Arts Degree in Political Science from Hunter College of the City University of New York. He resides in Brooklyn with his wife, Susan Chin and his daughter.
John Conway III, Esq.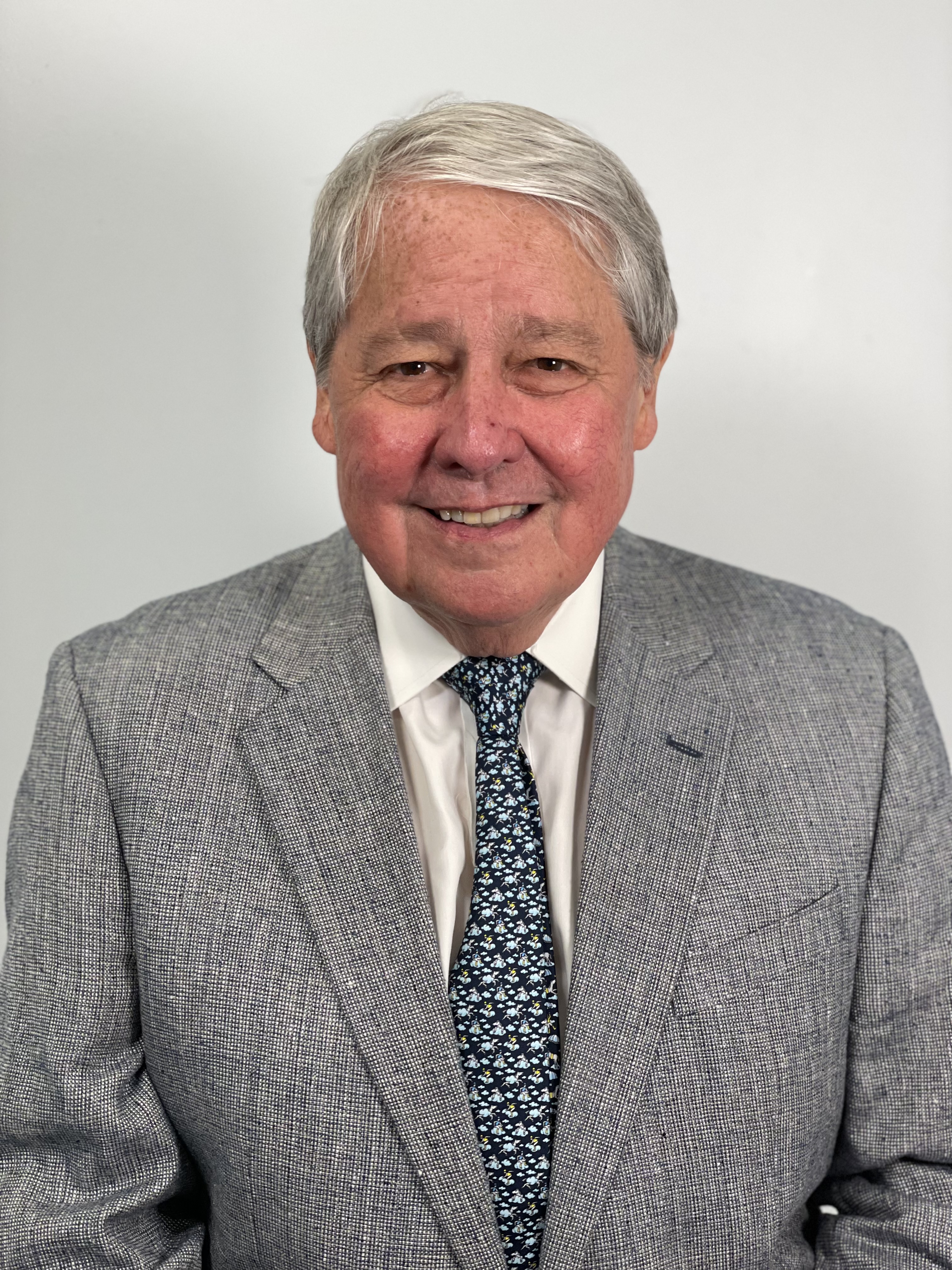 John J Conway III, Esq. began his career as an associate for the New York City law firm of Regan Goldfarb in 1975. In 1979, John was hired as an Assistant Dean at Albany Law School of Union University. In 1987, John was retained as counsel for Senator Roy Goodman from Manhattan.

John became counsel to Senator Dean G. Skelos from Long Island in 1989. In 2011, John was appointed as Commissioner of the New York State Bill Drafting Commission. In 2017, John retired but continues to practice law on his own. John received his Bachelor's Degree from Boston College and his Juris Doctorate from Albany Law School. John and his spouse, Grace, reside in Loudonville, NY.
Dr. Ivelisse Cuevas‐Molina
Dr. Ivelisse Cuevas-Molina is Assistant Professor of Political Science at Fordham University - Rose Hill College in the Bronx. There she teaches in the Elections and Campaign Management graduate program, and teaches undergraduate courses on American politics and government, political participation, Latino/a/x politics, and racial and ethnic politics in the United States. She completed her doctoral degree in political science at the University of Massachusetts Amherst, and also holds a masters in professional studies from the Graduate School of Political Management at George Washington University.
Elaine Frazier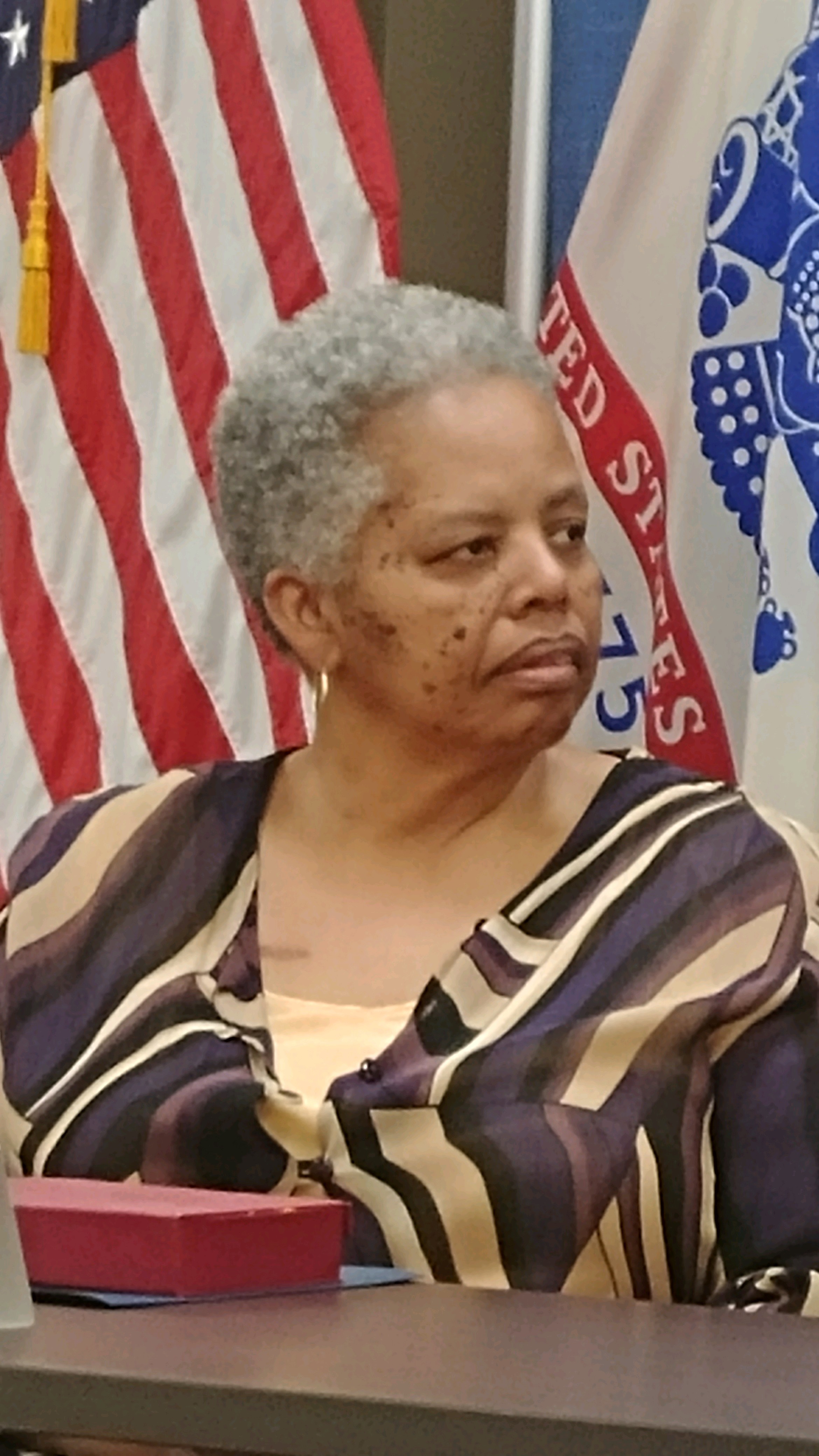 My name is Elaine Frazier. I am a child of the city of Albany in the state of New York. My family comes from Long Island and migrated to Upstate New York in the early 1950s after World War II and Korea. They migrated to Albany to work for the state of New York, finding work at the Department of Motor Vehicles, Tax and Finance and all over the burgeoning roles of state government. They were the first generation of civil servants, some of them organized units within what we now know as CSEA. But most importantly they worked and they lived in the city of Albany; supporting institutions and churches, founding civic and cultural organizations. I grew up in a very rich environment where every Saturday morning you cleaned your house in anticipation of all the other responsibilities that you had but always punctuated your week with a visit to church on Sunday.
Albany, as the capital of New York State was a company town full of agriculture, industry, history, economics, politics and culture. It was also a racially stratified city, What I remember most about it was the accessibility that public education afforded to the global and local political changes of the 50's, 60's, and 70's. It is what fueled my interest in education as the foundational essential for sustainability of positive change of what I have come to call the Emerald City. In the 50s and 60s there were bridges and pathways that crossed from the communities of color into the central government area of the city of Albany and state. We could walk from Arbor Hill through the capitol rotunda and out the other side of the hill to Israel AME Church. Somewhere in the late 60s that was all dismantled, more than metaphoric.. we lost our bridges between communities in much more than a symbolic sense. it became clear that the opportunities for redevelopment we're not going to be shared with our side of the bridge. After college, I decided to work here in for the not-for-profit organizations. I taught everything from candle making to cookie baking and preparation for high school equivalency and college preparation. While weIl tutored, and organized, many opportunities were began to dissipate before our very eyes. When I was recruited to go to work for the New York State Assembly in 1981, I was told that this was the opportunity to make the change that everybody knew needed to be made and that I would be part of a team. I later learned how small that team was and I also understood that real progress was the function of your ambition and your vision but most importantly your ability to work in coalition. My work in the Assembly was followed by work for the Hon. H Carl McCall,, and a return to the Assembly to the office Hon. Sheldon Silver. In 1998 I left the Assembly for a position at SUNY College at Old Westbury, followed by a tour of duty in the NYC BOARD of Education and the Office of the Bronx Borough President, I returned home to Albany to work on a critical campaign for District Attorney. Our candidates won. After his transition, I decided to pursue doctoral study at the university of Albany. My last public endeavor was my appointment to the Albany City Redistricting Commission and contributed to the addition of 2 majority minority seats.
Today I am proud to say that I am a member of the first constitutional independent Commission on redistricting. It is the honor of a lifetime to represent the people as we continue the fight for representation.
Charles Nesbitt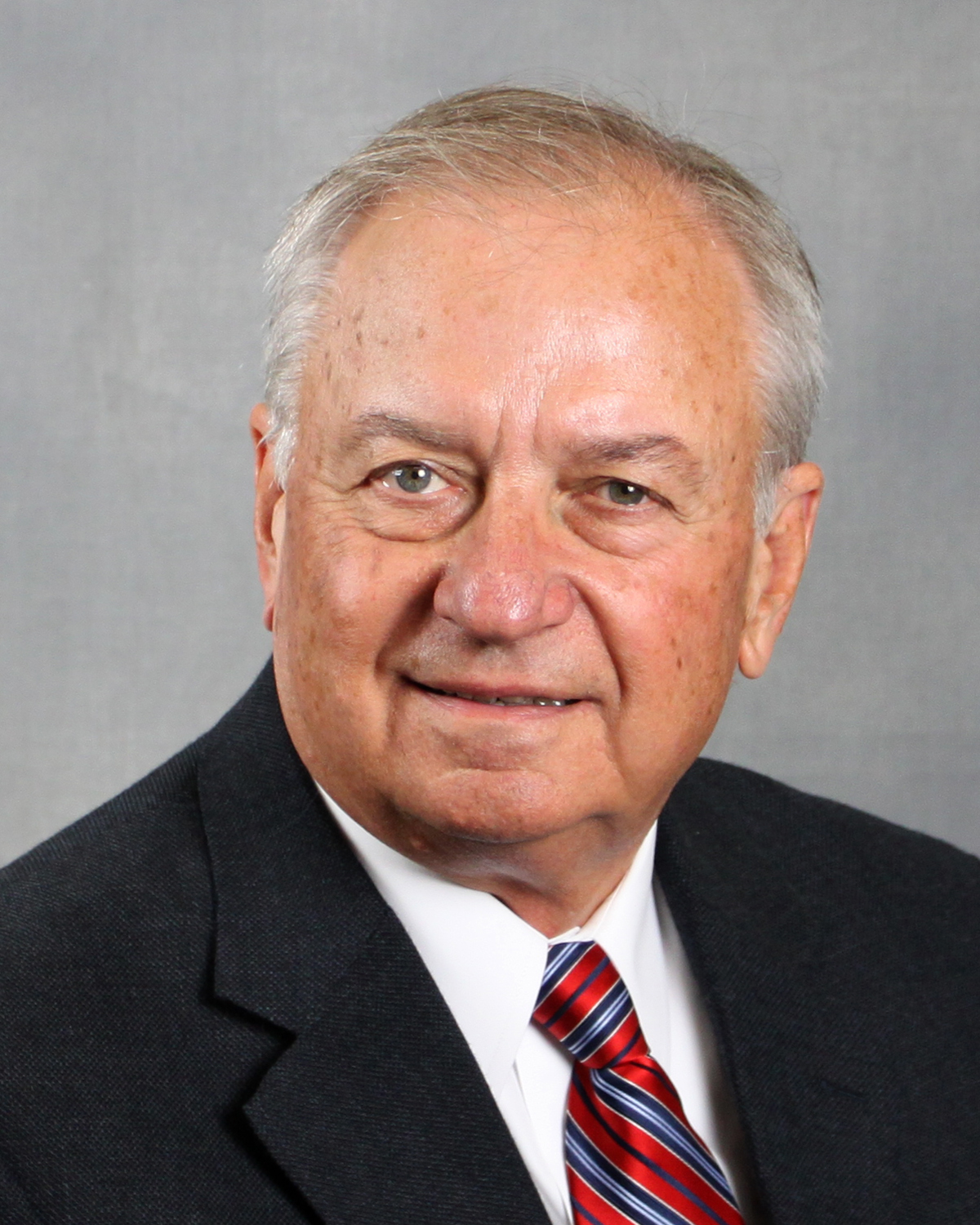 Charles H. Nesbitt was appointed to the New York State Independent Redistricting Commission on January 30, 2020. He previously served as a member of the New York State Tax Appeals Tribunal from November 2005 through May of 2016, including service as President of the Tribunal from November 2005 until March 2010. Prior to his appointment, he served as Minority Leader of the Assembly, a position to which he was elected in April 2002.
First elected to the New York State Assembly in 1992, Mr. Nesbitt rapidly ascended through the ranks of the Minority Conference leadership, where he served as the Chairman of the Steering Committee and Deputy Minority Leader. He also is past Ranking Member of the Assembly Banks and Veterans Affairs Committees and served on the budget-making Ways & Means Committee. Previously, he had served as Chairman of the Orleans County Planning Board and Member of the Albion Town Council.
Mr. Nesbitt served many years as general sales manager at Moore-Nesbitt, Inc., and Nesbitt Chrysler Plymouth Dodge, Inc., before his election to the Assembly.
A decorated helicopter pilot with the 57fl1 Assault Helicopter Co. during the Vietnam War, Mr. Nesbitt served in the U.S. armed forces for ten years. He earned the Distinguished Flying Cross for heroism while participating in aerial flight while serving in Vietnam, as well as the prestigious air medal with 26 oak leaf clusters. For his legislative efforts on behalf of New Yorkers serving in the military, Mr. Nesbitt was presented with the National Guard Association of the United States' (NGAUS) Charles Dick Medal of Merit, the highest NGAUS award a state legislator is eligible to receive.
A self-employed consultant, Mr. Nesbitt serves or has served on many community boards and foundations. He is an ordained Elder in the Presbyterian Church and a member of several veterans' organizations.
Mr. Nesbitt, the father of seven children, and his wife Kim, reside in the Town of Barre in Orleans County.
Willis H. Stephens, Jr., Esq.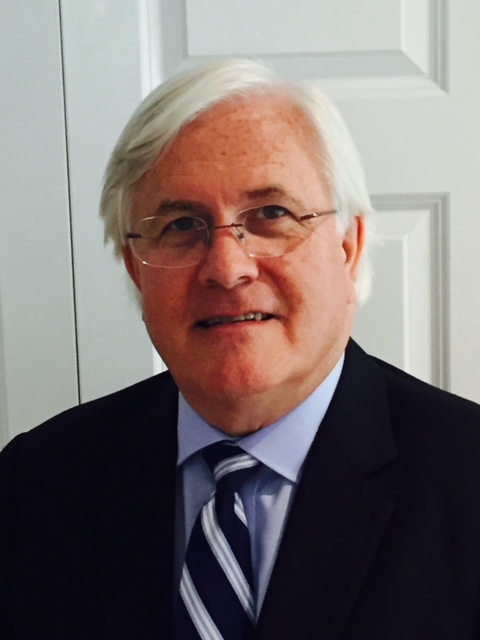 WILLIS H. STEPHENS, JR. Mr. Stephens, born in Mt Kisco, NY in 1955, is a life-long resident of New York. He was educated in Brewster Public Schools and was graduated from The Trinity-Pawling School, Pawling, NY, in 1973. Mr. Stephens earned his BA degree majoring in Government from Cornell University, Ithaca, NY, in 1977 and was conferred a Juris Doctorate from St John's University School of Law, Jamaica, NY, in 1980. After law school, Mr. Stephens was admitted to the Bar of the Courts of the State of New York in 1981 and began the practice of law with the firm of Shea & Gould, in New York City. In 1985 he was named Assistant Counsel to Senate Majority Leader Warren M. Anderson and, after Senator Anderson's retirement, continued in that role serving Senate Majority Leader Ralph J. Marino. Elected a member of the New York State Assembly in 1994, Mr. Stephens represented portions of Westchester, Putnam and Dutchess counties in the legislature from 1995 through 2006. While in the Assembly, Mr. Stephens served on several committees including Insurance, Racing & Wagering, Judiciary, Ways & Means and Rules. In 2004 he was named Minority Leader Pro tempore of the Assembly, a position he held until he left the Assembly in December 2006. Since leaving the Assembly Mr. Stephens has been serving as the Town Attorney for the Town of Southeast, New York, advising the town on, among other things, municipal, zoning, planning, labor and employment, land use, litigation, and transactional matters. He has also been a member of The Stephens Law Firm since 2006. In 2019 Mr. Stephens was elected to the Board of Directors of Urstadt-Biddle Properties, Inc., a publicly held Real Estate Investment Trust (REIT) with property holdings in New York, New Jersey, and Connecticut. He currently serves on several philanthropic and non-profit boards, including as a charter member and member of the Executive Committee of the Southeast Rotary Club, a chapter of Rotary International. He was previously a Board Member of Citizens Environmental Research Institute and The Melrose School and was an Advisory Board Member for Trinity-Pawling School.